Analyze optical systems and realize many calculations in a broad range of photonics!


Fields of photonics...
---
Geometrical optics,
Diffraction,
Interference,
Polarization,
Laser,
Fiber optics,
Optoelectronics,
Radiometry/photometry,...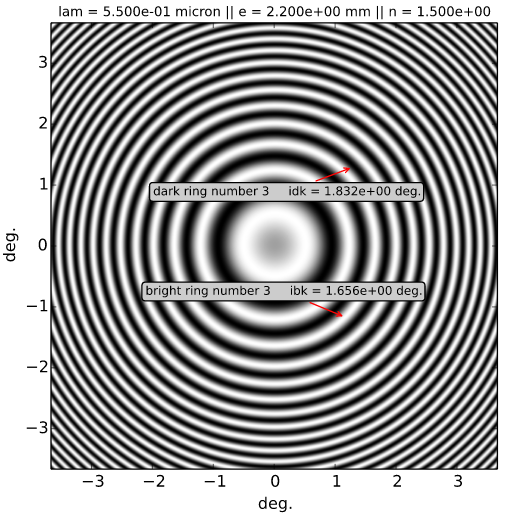 Applications...
---

OPTICAL-CALCULATION makes it possible to deal with many cases of photonics, whether theoretical or applied. Among other things, it is well suited for:

Feasibility study,
Conceptual design,
Design analysis,
Experimental bench/prototype design,
Experimental bench/prototype improvement,
Experimental result justification and prediction,
Component or system specification,
Reverse engineering,
Teaching/learning...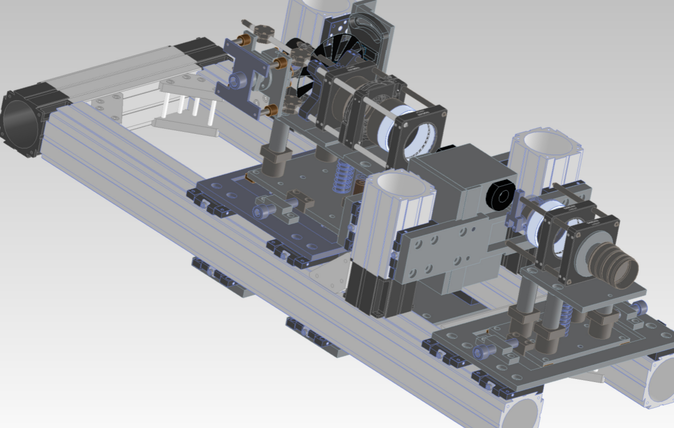 Targetted users...
---

OPTICAL-CALCULATION includes both basic and advanced functionnalities. Therefore, it is tailored for experts as well as beginners in photonics. It offers many support features including tutorials for a better understanding of photonics and a better use of the application. It is suitable for a large number of users including:

Researchers,
Engineers,
Technicians,
Consultants,
Teachers,
Students...
Key advantages...
---

The objective of OPTICAL-CALCULATION is to satisfy and help the greatest number of users with the most suitable service possible. It aims for constantly evolve to best meet customer expectations. Its main advantages are:

Wide coverage of photonics,
Large number of calculations,
Many features and options,
Components catalogs,
Ease of use,
Contextual support and tutorials,
Of interest for experts as well as beginners,
Custom support for solving use cases,
Immediate access to upgrades.

How it works...
---

OPTICAL-CALCULATION consists of two modules (ADVANCED CALCULATIONS and HANDY CALCULATIONS) that can be used simultaneously.

ADVANCED CALCULATIONS enables to analyze optical systems. It offers a wide range of possibilities. For instance, non spherical surfaces (aspherical, biconics, gratings,...) and tilted/decentered surfaces can be simulated. Laser to fiber coupling calculations are possible as well as transmission computations with different kind of light sources including grey bodies. Many options for calculation and display are available as well as contextual support features. More...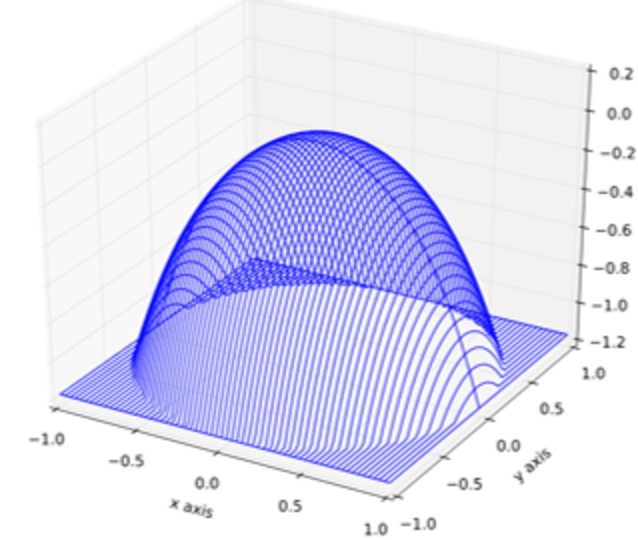 HANDY CALCULATIONS covers a much wider field of photonics (detailed in the first section of this page) than ADVANCED CALCULATIONS. It is broken down into plenty of user friendly pages requesting a few number of input and enabling quick computations. Each page proposes contextual support features (page and parameters descriptions, glossary, usage tips) as well as tutorials for a better understanding of photonics and a better use of the application. More...



In addition, more complete tutorials related to photonics topics are also proposed and are accessible through dedicated links.



Our commitment...
---

Our primary objective is to satisfy all users by offering a tailor-made support. Thus, we commit to:
directly help users in solving their use case,
upload, as far as possible, calculations and features requested by users.

We also want to create a permanent link with users and offer a growing number of new services in the form of calculations, tutorials, videos and other features based on their demands.